Given the ultra competitive landscape, the fast commoditization of food products and increasing consumer demands, brand owners are under ever increasing pressure to innovate and develop new products faster, at higher quality and lower costs.
Here are some common questions that any food innovation process has to answer:
How can I optimize the nutrition content?
How can I make my product Organic?
How can I reduce the Food Miles?
How can I increase the Shelf Life?
How can I source locally my raw materials?
How can I optimize the costs?
By employing intelligent algorithms across the Supply Chain Digital Twins, nutriSCOPE is able to answer all of the above questions, and a lot more.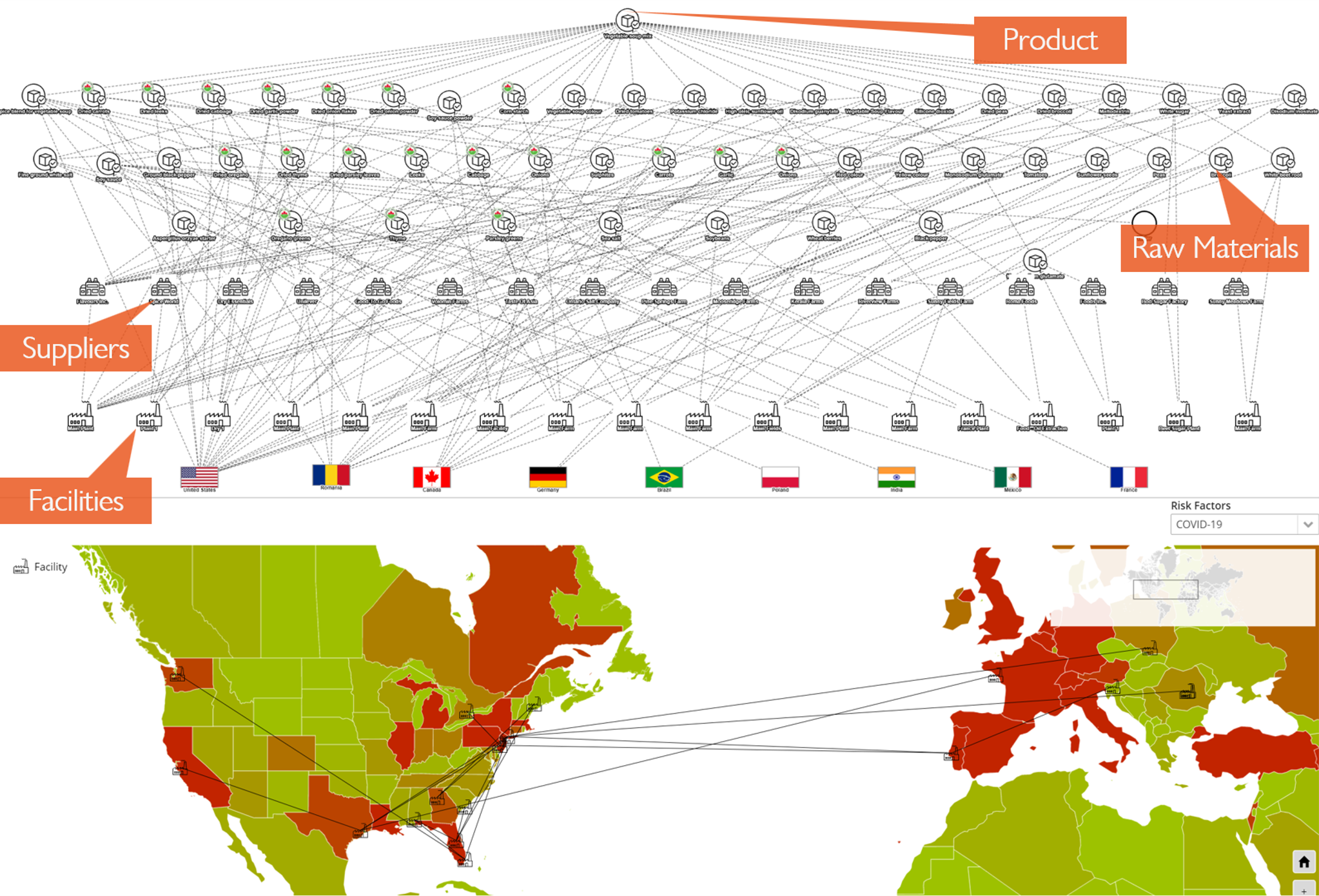 Smart Discovery, Trade Study
Case Study - How can I make my product Organic, locally sourced?
In order to achieve this goal, the product's ingredients have to be organic and sourced less than 100 km away from own food processing facility. The ingredients that do not fit this criteria can be sourced from different suppliers found through the process of Smart Discovery. Once the ingredients are found, a Trade study can be initiated and the sourcing changed. The Trade Study can be saved as either a new food product, or as a new version of the existing product.
The process of creating a new version of the Food Product's formula, with an ingredient changed to be organic and locally sourced, is described below: